Details
Details
The Halloween celebration cannot be done justice to without hitting the parties, dressed in unique and creepy-looking costumes. This is what the fun of Halloween revolves around. Disney Princesses, Marvel Characters and as such are heavily opted for kids to hang out with their buddies in, during the Halloweens. Little heroes are also seen inclining towards checking out villainous characters more these days. Try experimenting with something new and different for your child's fashion this season. Gift him a venom costume for kids. He would surely love it as he already knows it will give him an edge over the all-the-same and usual Spiderman, Batman, Thor, Captain America etc dresses. It is the high time that at least you take the initiative to break the monotony. Opt for a kind of villainous costume that very few other kids usually opt for. The immediate next thought dotting on your mind is where to avail such a dress now. Fret not as we at www.halloweencostumeforkids.com have such venom cosplay for kids, tailored appropriately for any themed dress event.
In this article, we will be sharing with you all the necessary details of the costume to help you get a proper idea of the same. An image is also given here.
The venom costume comes packed with three important dress items—jumpsuit; a belt and a mask. It would be better for potential buyers to know that the dress is officially licensed so you can have some peace in your mind. The costume, thus, appropriately resembles the one we are used to in social media and comics.
The entire venom suit for kids is manufactured using 100% polyester fabric so staying comfortable all through the event in the jumpsuit is almost a guarantee! It is known to fit comfortably and complement the body of the user properly. It feels light to wear and soothing to the skin. There is a Velcro closure designed at the back of the jumpsuit so putting on this costume item will not be difficult ever. Venom villain cannot look intimidating to others without appearing muscular and tough. To satisfy this requirement we have attached shoulder pads and boot tops made of polyurethane foam at the right places in the costume. The upper front and the upper back portion bears an emblem of spider-like venom motif.
The belt offered along is made using foam material and features a Velcro closure on back. It will not be tough to wrap the belt around the waist with this kind of design and tailoring. Similarly, you will find the mask available with Velcro closure on back. The mesh eye covering allows limited vision.
A size chart is given along the description and image of the costume at the official website www.halloweencostumeforkids.com, which should be referred to. This will make sure that the costume you order for does fit the user. It needs to be understood properly that no matter how elaborately the costume is designed, the fitting has to be just fine. An ill-fitted costume will make your son look funny and not able competent at the Halloween event.
The character of venom was first introduced in the movies with the Spider Man film. A good guy turned ugly, this super villain is definitely one of the most viscous characters in the superhero universe. The first thing that will strike every one about Venom is definitely his costume. That menacing looking black exterior and that saliva-dripping red tongue coming between his sharp-toothed jaws, definitely makes the venom costume one great choice for Halloween parties. Only recently the character of venom got revamped with the Tom Hardy starrer movie of the same name and thus propelled his fanatics once more. So in this post I will be telling you all the details of this venom costume so that you can shock your friends with your villainous avatar. Let's look at the details of the venom costume.
How to diy your Venom Costume yourself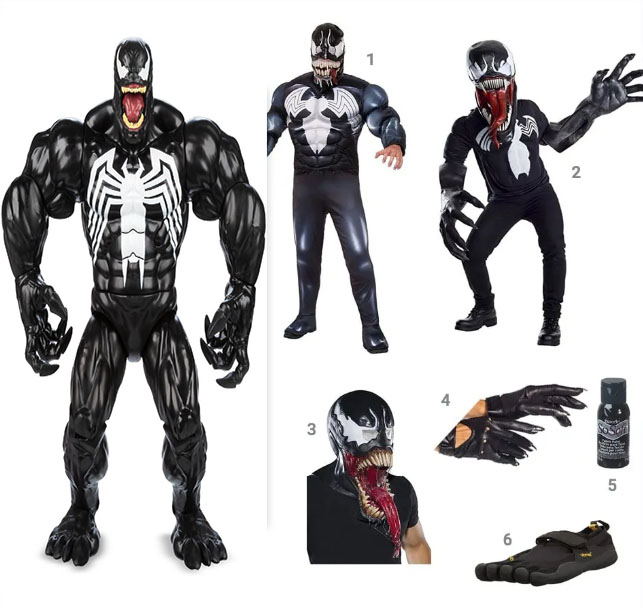 Marvel Venom Costume




Venom Creature Reacher Costume




Venom Mask




Claw Gloves




Black Acrylic Fabric Paint




Kso-M Trail Runner Shoes
Venom Costume: Turn Yourself Into A Vicious Super-villain This Halloween
Halloween is perhaps the best time to try something out-of-the-box and quirky. Now superhero costumes might still be common in such events but choosing a villain's costume might not be. The Venom cosplay costume will give you this great opportunity to become one super villain for a night. At halloweencostumeforkids we will give you the most appealing venom costume that will evoke both awe and shock in all your guests. We can also help with the kids costume as well. This will help your kids to have some great fun as well. After all, a lot of kids are a great fun of venom. So, let's look at the specifications.
The costume is like a body suit for fitting and comfort
It is made of mainly spandex so that you get proper fittings and a much more realistic feel to it.
The exterior of the suit is embellished with graphical designs for the face, teeth as well as other designs to make it more appealing.
The dress has a zipper in the back for easy getting in and out.
It is always recommendable to follow the size chart for a seamless fitting. So what are you waiting for? Just visit halloweencostumeforkids.com and place your order for this amazing venom costume today for you and your kids.
Reviews
Tags
size chart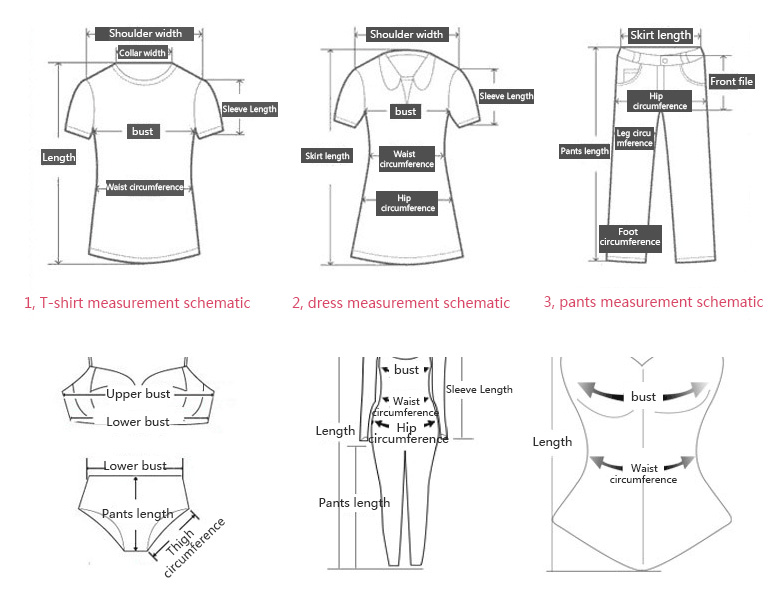 Other Products
You may also be interested in the following product(s)