Details
Details
Wonder woman is definitely one of the most loved and favorite female superheroes in the world. Apart from women, even the men love this character for her strength and determination. Currently, played by Gal Gadot on screen, she is one of the most appealing and impressive characters on screen. And when it comes to Wonder Woman, her costume is definitely one of the most impressive pieces to behold. So, it's obvious that the Wonder woman costume is one of the most favorite among all others for Halloween party or any fancy dress occasions. After all, when you will walk in that beautiful costume, all your friends will only look at you – the new wonder woman. To make your party even better, we at halloweencostumeforkids has come up with the best range of wonder woman costume to spice up the scene. In this post I will be telling you all the details you need to know to make a successful purchase before your party.
Wonder Woman Costume:Become The Fiercest Superhero Of All The Time!
If someone thinks that the superhero universe is solely based on the dominance of male superheroes then they are so very wrong until Wonder Woman walks in.This Superhero can dominate any indomitable villain with her will and power. But apart from her power, her outfit as well is also equally appealing. This is why it makes a great choice for all the ladies out there in the Halloween party. Keeping all these in mind, we have come up with the perfect dress for you to rock this Halloween. Let's look at the details.
The fabric of the dress is pure Polyester which makes the dress quite comfortable to wear and move around.
Other than that the main fabric composition of the dress is also polyester fiber. This adds to the designing aspect as well.
The content of the main fabric component in the dress is 70 (%)
It is currently available for female in various sizes. I would recommend you to refer to the size chart for the perfect fit and it features a plain pattern.
It features a red cape along with the characteristic wonder woman headband which makes the dress even more appealing.
The top wear is also bright read the features a blue with white polka dot. This surely makes the dress appear very cute.
Along with black stockings the footwear is also red peep-toe heels.
So what are you waiting for? If you are looking for wonder woman dress or superhero costumes for woman then just visit us at halloweencostumeforkids.comand order your favorite piece today!
Reviews
Tags
size chart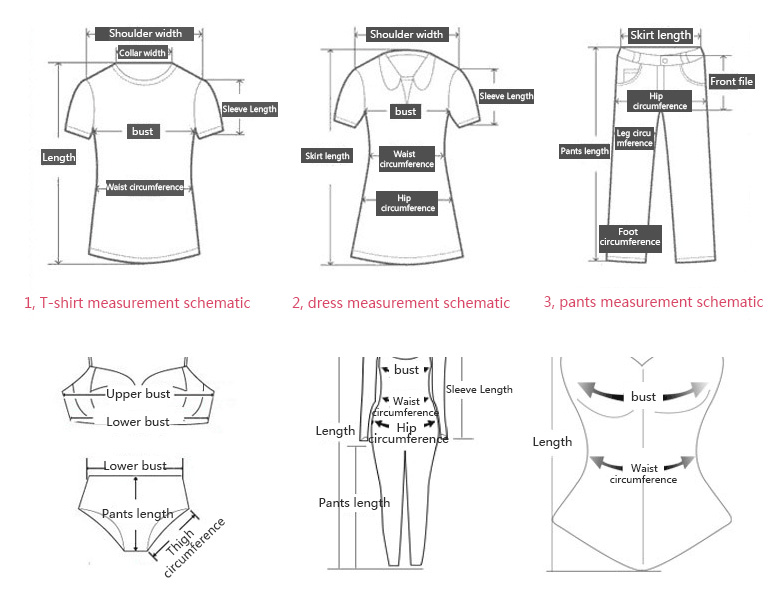 Other Products
You may also be interested in the following product(s)