Details
Details
No other costume perhaps can ever do as much justification to the Halloween season as this very costume can. The skeleton costume can really petrify the other attendees in the Halloween party. Trust us even the superhero-styled individuals will step back a little as you make their heart miss a beat for a moment. Even make the pirates present in the Halloween party quake in their boots with your scary avatar. This scary Halloween costume is the best choice available if you intend to horror-struck the people around even for a fraction of second. At halloweencostumeforkids.com our exclusive collection on such spine-chilling outfits that best serves the essence of any Halloween party. When I will be giving you the necessary details pertaining to this costume you will know what to expect from it.
Scare the Living Daylight out of everyone at the Halloween Night!
This Halloween season everyone will be daunted by your fashion regardless what they have chosen to steal the limelight. From the image itself you can guess how blood-curdling the costume can be once you step out wearing it on dark Halloween nights. Just be a bit easy on old people and very little kids when you decide to make others terror-stricken in this horrifying costume. Let me now provide you with the necessary details that can help you develop a fair idea about the outfit.
The Items Included:
Bodysuit with attached gloves
Hooded Mask
The Features:
The outfit is a skintight one-piece suit designed with human bone anatomy in white print
It is made of 100% polyester fabric and is completely jet black. The bone prints are in white only. The dark background helps giving greater prominence to the bone sketches/print.
The Velcro strip is positioned at the center-back
The hooded mask features skull and face bone anatomy print. The mask will cover the entire face and it will obstruct vision. One needs to pull up the mask to see around as there is no hole designed at the eye portion of the mask.
A size chart is provided along that should be consulted to select the size reading before actually ordering the costume. The skeleton costume should complement your body appropriately or else it will look odd.
Get ready now to place your order with us. We, at halloweencostumeforkids.com, can cater to your creative Halloween costumes needs to the best of our capabilities. Contact us soon before the stock runs out!
Reviews
Tags
size chart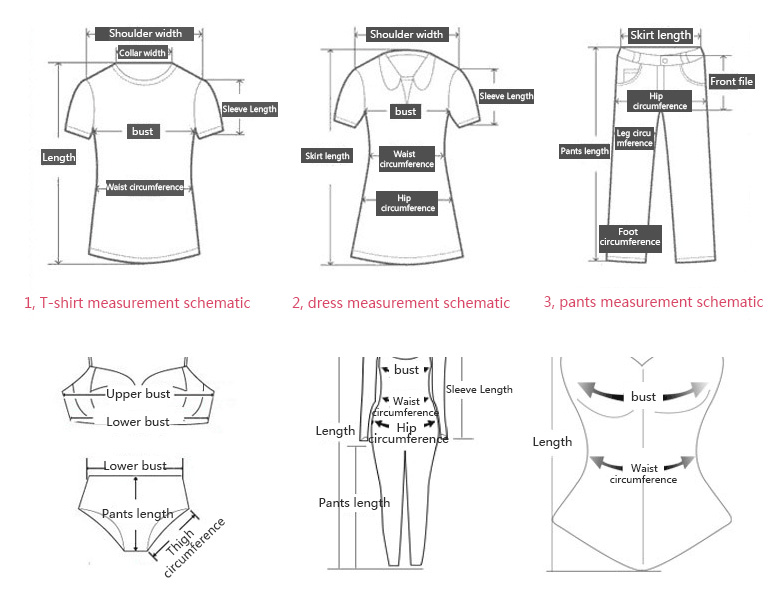 Other Products
You may also be interested in the following product(s)