Details
Details
Halloween parties need something spooky and devilish to add more glamour to the event. The occasion is celebrated throughout the western countries (at other nations also it is celebrated) where the dead relatives, forefathers, and martyrs are remembered. The main attraction of this occasion is the Halloween parties hosted by friends and families. Everyone fashions themselves as per their chosen superheroes, Disney characters, video game characters, scary figures, etc. Though Disney characters and superheroes undoubtedly attract attention from and wide but the evil characters always manage to be the center of attraction at Halloweens. In case your little angel is in no mood to behave like an angel this Halloween then a devil costume for girl is what she needs. Let her do full justice to the very essence of a Halloween event, where everything is so dark, spooky and haunted.
This costume can help her steal the limelight and trust me for Halloweens this is the best costume one can ever pick. At halloweencostumeforkids.com, you can easily find one such costume appropriately tailored to make your little angel transform into the little devil at the Halloween. Let us furnish you will all the important information and little descriptions about the dress so that you know what you will be getting.
Devil costume description
This Halloween Devil Costume for Girl comes with items like a dress with attached horns and tail. Wings are also provided along in this package. The dress is completely made of 100% polyester fabric that does not irritate and feel soft against the skin. There is a zipper at the frontal portion of the dress so that it does not feel difficult to zip and unzip the dress. The sleeves cuffs come with elastic so that it fits properly around the wrist. The costume comes complimented with stuffed or puffy horns on both the sides of the head at the top position. The devil horns for kids have been designed with detailed attention to make it look as real as possible. The Devil horn pair comes attached or sewn to the elastic band that helps to keep the horns stay properly maintained at the required position. The dress bears a stuffed tail at the back of the dress that helps it to add elements of devilish charm to the overall appearance. The small-sized wings provided along can be easily attached to the back of the dress with hook and loop fastener. The wings come designed with wire in top edge for shaping the wings in an appropriate and eye-catchy way. The entire costume is available in a bright red color. The costume package also includes elbow-length skin-tight red-colored legging.
This is undoubtedly one of the best scary Halloween costumes that can make your daughter give a tough competition to others present at the party. At any themed dress event this costume and this spine-chilling getup can help one emerge as one of the most deserving "best-dressed child" winner.
Reviews
Tags
size chart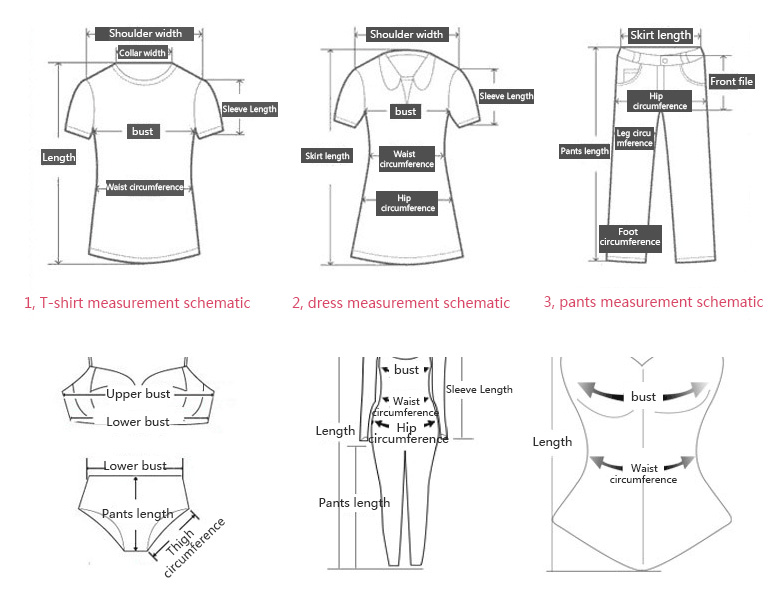 Other Products
You may also be interested in the following product(s)